The Politics of the [x]
References
Bacchetta, Paola. Co-Motion: On Decolonial Anti-Capitalist Feminist and Queer Alliances. Duke UP, forthcoming.
Burkett, Maxine. "Climate Disobedience." Duke Environmental Law and Policy Forum, vol. 27, no. 1, 2016, pp. 1–50.
Di Chiro, Giovanna. "Living Environmentalisms: Coalition Politics, Social Reproduction, and Environmental Justice." Environmental Politics, vol. 17, no. 2, 2008, pp. 276–298.
Harris, Angela P. "Anti-Colonial Pedagogies: '[X] Justice' Movements in the United States." Canadian Journal of Women and the Law, vol. 30, no. 3, 2018, pp. 567–594.
Holt-Giménez, Eric, and Justine M. Williams. "Conclusion: Together Toward Land Justice." Land Justice: Re-imagining Land, Food, and the Commons in the United States, edited by Justine M. Williams and Eric Holt-Giménez, Food First, 2017, pp. 258–263.
People of Color Environmental Leadership Summit. "Principles of Environmental Justice." 1991. Energy Justice Network, 6 Apr. 1996, http://www.ejnet.org/ej/principles.html.
"RUMSFELD / KNOWNS." Youtube, uploaded by CNN, 31 Mar. 2016, https://www.youtube.com/watch?v=REWeBzGuzCc.
#Trust Black Women. "What is Reproductive Justice?" SisterSong, n.d., https://www.trustblackwomen.org/our-work/what-is-reproductive-justice/9-what-is-reproductive-justice.
Weheliye, Alexander G. Habeas Viscus: Racializing Assemblages, Biopolitics, and Black Feminist Theories of the Human. Duke UP, 2014.
Whyte, Kyle Powys. "Indigenous Women, Climate Change Impacts, and Collective Action." Hypatia, vol. 29, no. 3, 2014, pp. 599–616.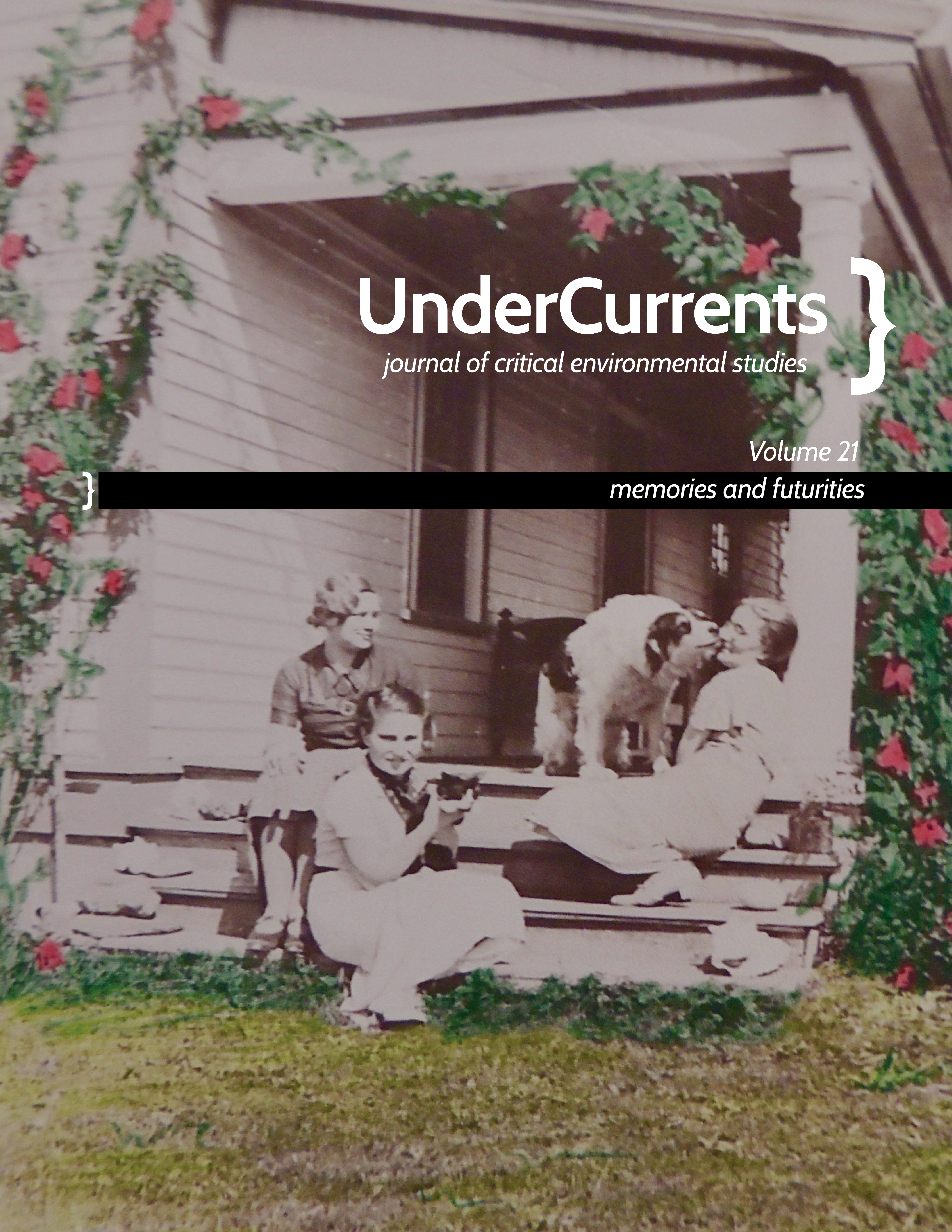 Downloads
How to Cite
Harris, A. P. (2022). The Politics of the [x]. UnderCurrents: Journal of Critical Environmental Studies, 21, 41–43. https://doi.org/10.25071/2292-4736/40347
Section
Conference Transcripts
License
Copyright (c) 2022 Angela P. Harris
This work is licensed under a Creative Commons Attribution 4.0 International License.
Authors retain copyright over their work and license their work for publication in UnderCurrents under a Creative Commons Attribution 4.0 International License (CC BY 4.0). This means that the work is available for commercial and non-commercial use, reproduction, and adaptation provided that the original authors are credited and the original publication in this journal is cited, following standard academic practice.