Excerpt from "The Tale of the Sarnia Nose" (a toxic comic book)
Abstract
The Tale of the Sarnia Nose is one of three comic book chapters that appear in Chemical Intimacies and Toxic Publics, Hobbs' 2016 dissertation. This text mixes archival research, ethnography, and comic book drawings to produce a creative hybrid: part political critique, part environmental activism, and part artist publication...



Find full piece in .pdf below.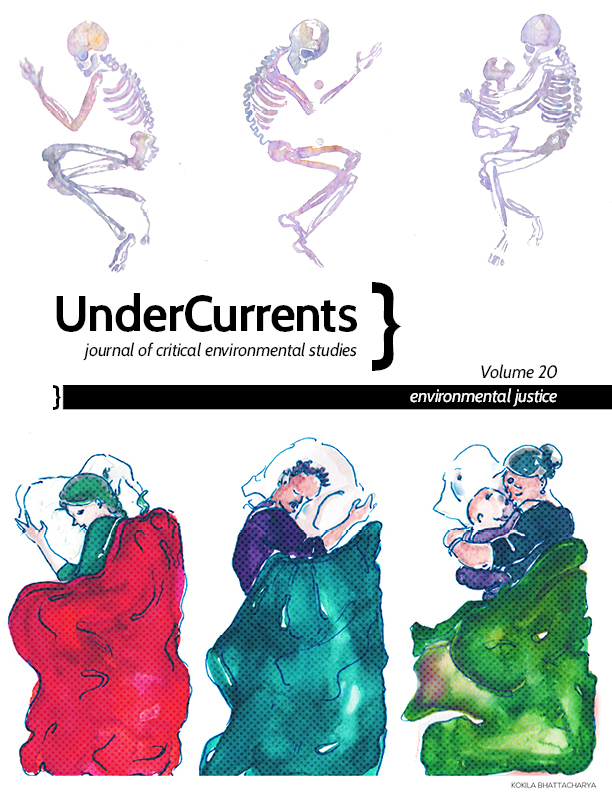 Downloads
How to Cite
Hobbs, P. (2017). Excerpt from "The Tale of the Sarnia Nose" (a toxic comic book). UnderCurrents: Journal of Critical Environmental Studies, 20, 36–37. https://doi.org/10.25071/2292-4736/40317
License
Authors retain copyright over their work and license their work for publication in UnderCurrents under a Creative Commons Attribution 4.0 International License (CC BY 4.0). This means that the work is available for commercial and non-commercial use, reproduction, and adaptation provided that the original authors are credited and the original publication in this journal is cited, following standard academic practice.