Editorial Essay
Abstract
The opening editorial for Volume 20 of UnderCurrents.


Find full text in .pdf below.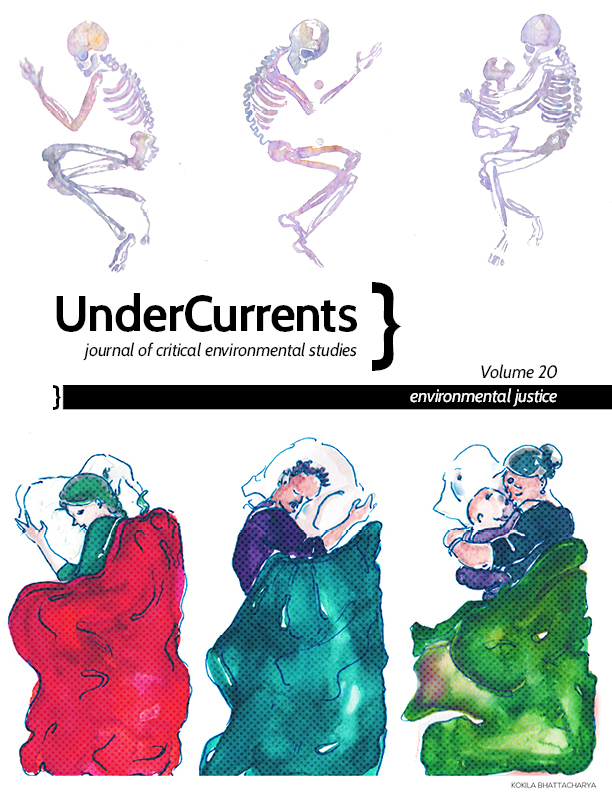 Downloads
How to Cite
Kapron, B. J., & Editorial Collective, U. (2017). Editorial Essay. UnderCurrents: Journal of Critical Environmental Studies, 20, 2–3. https://doi.org/10.25071/2292-4736/40310
License
Authors retain copyright over their work and license their work for publication in UnderCurrents under a Creative Commons Attribution 4.0 International License (CC BY 4.0). This means that the work is available for commercial and non-commercial use, reproduction, and adaptation provided that the original authors are credited and the original publication in this journal is cited, following standard academic practice.