Excerpts from "City Disappearing"
Abstract
The flood came while they were in bed,

rain drops on the windows refracted the city lights on their covers.
Their bodies were turned away from one another,
the storm chucked torrents but the fight they had
the night before was heavier water in the room... 
......


Find full piece in .pdf below.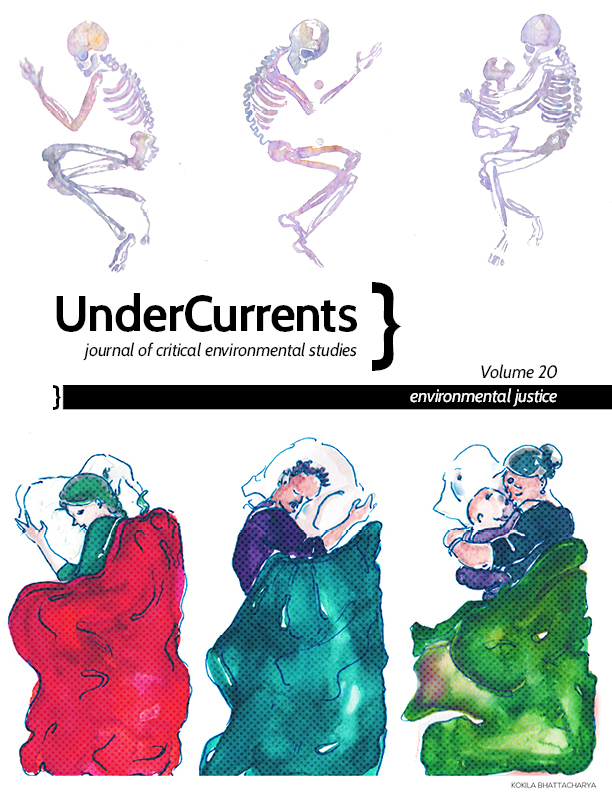 Downloads
How to Cite
Brown, K. (2017). Excerpts from "City Disappearing". UnderCurrents: Journal of Critical Environmental Studies, 20, 48–51. https://doi.org/10.25071/2292-4736/40274
License
Authors retain copyright over their work and license their work for publication in UnderCurrents under a Creative Commons Attribution 4.0 International License (CC BY 4.0). This means that the work is available for commercial and non-commercial use, reproduction, and adaptation provided that the original authors are credited and the original publication in this journal is cited, following standard academic practice.