Part 4: Queer Ecologies at the Limits
Keywords:
queer ecologies, queer theory, environmental studies
Abstract
This is a portion of a roundtable discussion on queer ecologies held on 11 September 2014. The roundtable is also available as a podcast and was produced in collaboration with CoHearence, an initiative of graduate students in the Faculty of Environmental Studies suppored by NiCHE (Network in Canadian History and Environment).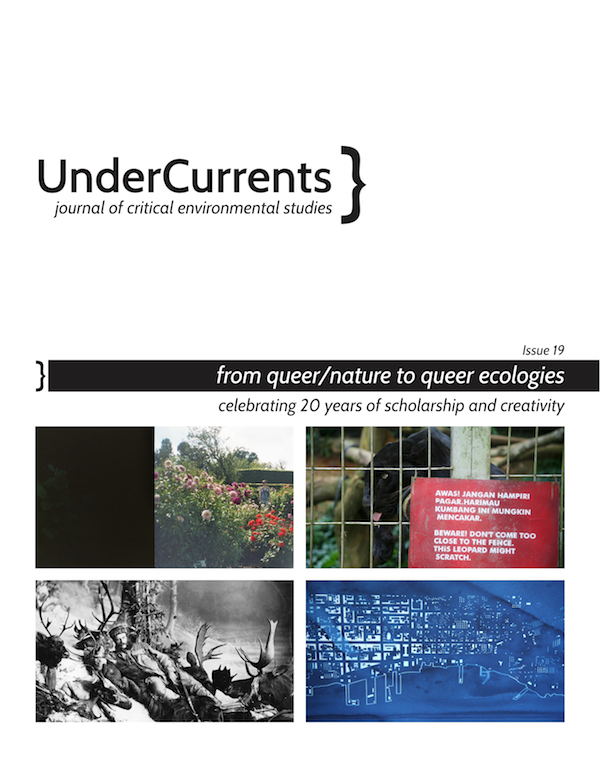 Downloads
How to Cite
Brochu-Ingram, G. B., Hobbs, P., & Sandilands, C. (2015). Part 4: Queer Ecologies at the Limits. UnderCurrents: Journal of Critical Environmental Studies, 19, 60–61. https://doi.org/10.25071/2292-4736/40259
License
Authors retain copyright over their work and license their work for publication in UnderCurrents under a Creative Commons Attribution 4.0 International License (CC BY 4.0). This means that the work is available for commercial and non-commercial use, reproduction, and adaptation provided that the original authors are credited and the original publication in this journal is cited, following standard academic practice.