A "Feast of Fools": Food Security and the Carnivalesque in Peterborough, Ontario's Food Not Bombs
Keywords:
food security, political critique, carnivalesque
Abstract
Counterculture movements in the 1960s and 70s dramatically reorganized the role of bodies within social frameworks and saw the internalization of political issues, both figuratively and literally. The political became the personal and quotidian moments of consumption became sites of resistance. As Warren Belasco suggests, in reference to the radical food movements that saw the expulsion of "Wonderbread" and the resurgence of home-cooked holistic foods, "[d]ietary radicalism could be lived 365 days a year, three times a day. If, as Leftists knew, the personal was political, what could be more personal than eating? And what could be more political than challenging America's largest industry, the food business?" (227). Food provides a dynamic vessel for engaging with politics and capital at both the gastronomical level (what we choose to put into our bodies) and the social level (how we arrange our bodies collectively and individually). The kneading, baking, and consumption of bread, for example, provide precious, intimate moments for expressing agency and resistance to systems of power. Belasco saw this...


Find full text in .pdf below.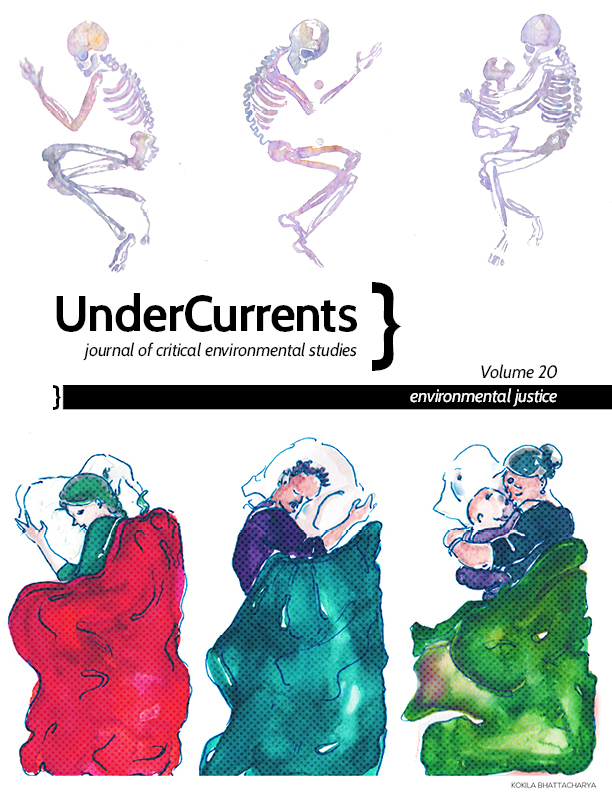 Downloads
How to Cite
McMahon, D. (2017). A "Feast of Fools": Food Security and the Carnivalesque in Peterborough, Ontario's Food Not Bombs. UnderCurrents: Journal of Critical Environmental Studies, 20, 18–31. https://doi.org/10.25071/2292-4736/39893
License
Authors retain copyright over their work and license their work for publication in UnderCurrents under a Creative Commons Attribution 4.0 International License (CC BY 4.0). This means that the work is available for commercial and non-commercial use, reproduction, and adaptation provided that the original authors are credited and the original publication in this journal is cited, following standard academic practice.