from the dust of their elder's bones
Keywords:
Black & Native Studies
Abstract
can you see me from behind your degrees
earned within the neo-liberal political science discourse,
earning letters after your name designating you as the expert on me...


Find full piece in .pdf below.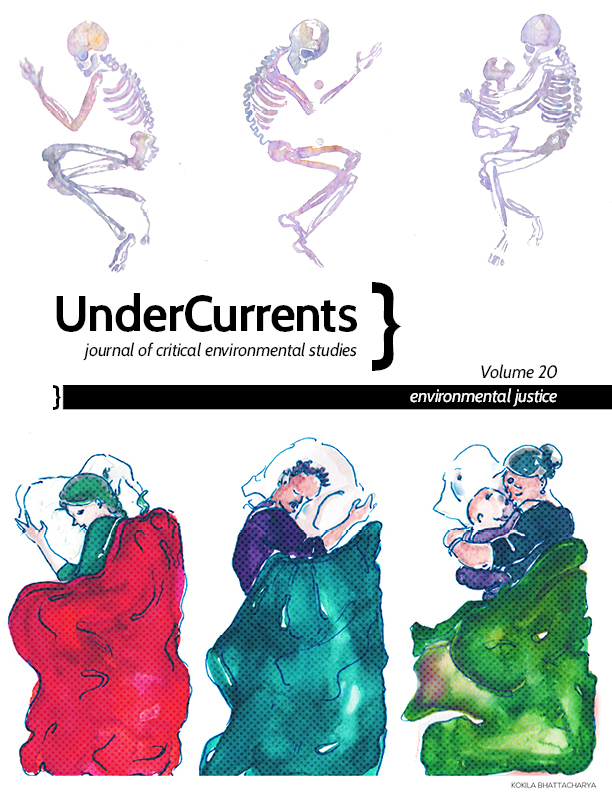 Downloads
How to Cite
Garnett, T. (2017). from the dust of their elder's bones. UnderCurrents: Journal of Critical Environmental Studies, 20, 14–15. https://doi.org/10.25071/2292-4736/39745
License
Authors retain copyright over their work and license their work for publication in UnderCurrents under a Creative Commons Attribution 4.0 International License (CC BY 4.0). This means that the work is available for commercial and non-commercial use, reproduction, and adaptation provided that the original authors are credited and the original publication in this journal is cited, following standard academic practice.